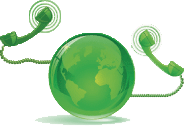 REMOVE THE COST BARRIER FOR YOUR CUSTOMERS WITH AN 0800 NUMBER
DON'T LET THE PRICE OF A PHONE CALL COME BETWEEN YOU AND YOUR CUSTOMERS.
Customers are more likely to call if it's free, which is why an 0800 number is a smart move for your business.
---
AN 0800 NUMBER FOR $10 A MONTH*
Having an 0800 number doesn't cost as much as you think, from $10.00 a month for line rental and 8 cents per minute for national calls.
We can set everything up for you. All you'll need to do is sit back and wait for the calls!
*Line rental only, calls are charged extra on a per minute basis. Only available when bundled with other services.
Email This email address is being protected from spambots. You need JavaScript enabled to view it. for more information, or add an 0800 number to your bundle today!