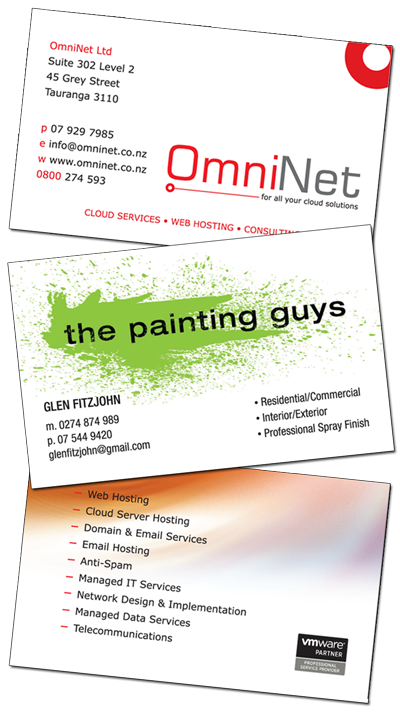 BUSINESS CARD DESIGN
YOUR BUSINESS CARDS ARE MORE THEN CONTACT DETAILS.
When passing your business card on to someone, you are leaving a tangible representation of your business in their hand.
BUSINESS CARDS NOT ONLY NEED TO HAVE THE RIGHT INFORMATION ON THEM, BUT THEY ALSO NEED TO BE VISUALLY OUTSTANDING.
We will work with you and your branding to create a business card that will make yours stand out of the pile.
Email This email address is being protected from spambots. You need JavaScript enabled to view it. for more information about getting business cards, or add then to your bundle today!