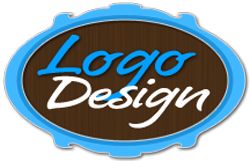 MAKE YOUR BRAND STAND OUT!
YOUR LOGO TELLS A STORY ABOUT YOUR BUSINESS, SO IT'S IMPORTANT TO GET THE DESIGN RIGHT!
Ensure instant recognition for your business with a new logo.
Whether you are just starting out, or perhaps your current logo needs a refresh, we can work with you to create a fresh, exciting logo.
OUR LOGO DESIGN PROCESS ENSURES THAT WE CREATE A LOGO THAT REPRESENTS THE MESSAGE YOU WANT TO PORTRAY TO YOUR CUSTOMERS.
Talk to us today about how we can bring forth your passion for your business through a logo, email This email address is being protected from spambots. You need JavaScript enabled to view it. or add the option to your bundle today!